Introduction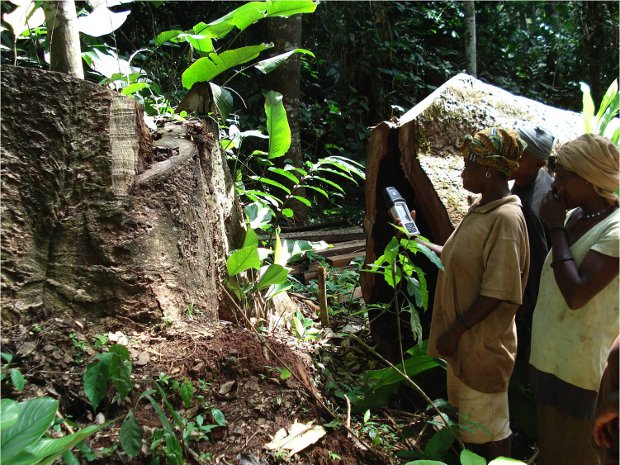 People's livelihoods and way of life are inextricably linked to the natural environment. People in developing countries rely on the natural environment for their livelihood and wellbeing but are usually least able to cope with adverse changes. It is therefore critical to understand what wellbeing means for them so that environmental policies and projects can take this into account.
The project aims to better understand the effects that policies and actions intended to conserve ecosystem services might have on the wellbeing of people living in poverty, especially in developing countries.
The project aims specifically to look at the effects policies have on different people within communities. Often projects that aim to protect ecosystem services expect that their activities will have positive effects for all members of the community. But sometimes the most vulnerable, marginalised people are disenfranchised and may suffer the costs of these projects while richer, more influential members of the community may be the ones who benefit.
Put bluntly: conservationists need to understand the impact of their activities both on their biodiversity targets and on affected groups of people, both direct and indirect. Historically we have done a poor job of impact evaluation, particularly on the human wellbeing side, and this needs to improve. Other fields are further down the line than us, and we need to learn from them.
The integrated team comprised economists, anthropologists and life scientists with substantial academic, research, policy development, and project implementation experience.
Read an interview with the project leader
Aims
The project aimed to move the research agenda forwards by:
engaging local people in defining, monitoring and measuring changes in wellbeing and the interactions between ecosystem services and individual wellbeing, using locally meaningful metrics and citizen science monitoring
planning a research programme of empirical exploration of differentiated experiences of environmental, socio-economic and intervention-led change
ensuring that differentiated experience of change is integrated into the wider research agenda, leading to more sustainable pro-poor interventions.
Objectives
Developing locally-meaningful definitions, measurements, and real-time communication of ecological, wellbeing, and behavioural change using innovative methods, before and during policy interventions. This will incorporate drawing on citizen science approaches and novel methods permitting real-time monitoring and communication of changes. Local people will be engaged in defining, monitoring, and measuring changes in wellbeing, and also assessing interactions between ecosystem services and individual wellbeing.
Developing a research agenda for real-time comparison of anticipated and actual change in environmental resources and wellbeing due to externally imposed change, across different social, economic, ecological, institutional, and political contexts. This includes planning a research programme to empirically explore differentiated experiences of change.
Ensuring differentiated experience of change is integrated into the wider research agenda, leading to more sustainable pro-poor interventions. This incorporates building a platform through which researchers and practitioners can design and implement effective pro-poor policies and research programmes, learn lessons, and share results.
Outputs
Our key findings came from two activities: 
an experimental study in Guyana, in which researcher Ben Palmer Fry compared local and external conceptions of wellbeing, and
a technical workshop in which we brought together local people affected by conservation interventions, practitioners implementing these interventions and researchers from a range of different disciplines.
The experimental study in Guyana suggested that local people and the external researcher had a good degree of overlap in the key components of wellbeing which they felt were important to measure, and that their rankings of people's wellbeing were relatively consistent. However there were interesting differences; local conceptions were perhaps unexpectedly income-based, though also including aspects of religious observance that were not in the external questionnaire.
The workshop suggested that the framework developed by Wellbeing in Developing Countries group was very appropriate for use in environmental interventions as well, and that one of the key issues is ensuring that local voices are properly heard by people at different scales (particularly government and external non-governmental organisations).
Our project not only highlights the complexities and pitfalls of using wellbeing as a framework for understanding the effects of interventions, but also gives ideas about the way forward - in particular recognising power imbalances and the importance of genuinely including local voices and local understandings of wellbeing.
Wellbeing Workshop 17-18 September 2012
The Wellbeing project has published a report called 'Understanding and monitoring the effects of environmental interventions on wellbeing: learning from other perspectives and from experience' which came from the workshop held on 17-18 Sept 2012.
The report says:
Other disciplines have progressed much further than conservation in measuring wellbeing. This two day workshop included researchers and practitioners from across the globe, providing an opportunity to understand different perspectives on wellbeing and how to monitor it, including examples of initiatives already underway.
Discussion focussed on how to incorporate these ideas into a framework for monitoring the effects of environmental interventions on wellbeing that accounts for heterogeneity and change over time, and how to use all this information to improve interventions.
The report summarises the ideas presented and discussed during the workshop, including recommendations for a future research agenda.
The team
Project leader
E.J. Milner-Gulland - Imperial College London
Project Mentors
Andrew Balmford
Georgina Mace
Rosie Hails
Team members
Katherine Homewood and Jerome Lewis - University College London
Susana Mourato and Giles Atkinson - London School of Economics
Marcus Rowcliffe - ZSL Institute of Zoology
Tom Clements - Wildlife Conservation Society
Edward Watkiss - FARM-Africa
Noelle Kumpel - Zoological Society of London
Matthew Agarwala - London School of Economics
Ben Palmer Fry and Graham Wallace - Imperial College London