The Valuing Nature Programme led a session at NCI 2019 - Valuing Our Life Support Systems conference
The session entitled 'Valuing nature – what works? What have we learned from the Valuing Nature Programme about working across disciplines and with decision-makers?' was oversubsribed and more chairs needed to be brought into the room to accommodate the delegates.
The aims of the session were:

To demonstrate some of the findings from the Valuing Nature Programme
To add to the legacy of the programme by thinking about how VN findings can be used to help with future challenges
The session started with short presentations from three excellent speakers, namely -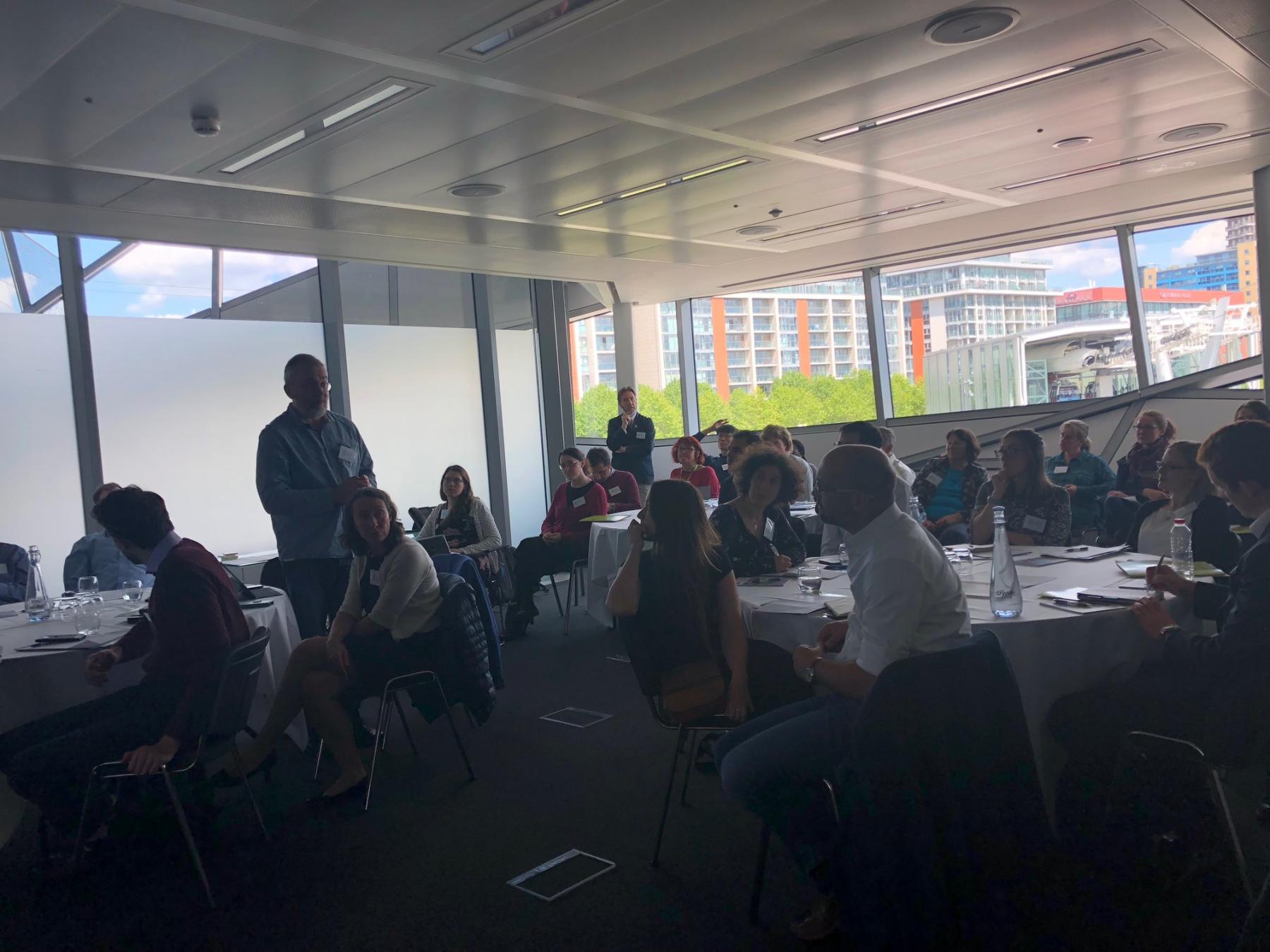 Ruth Waters (Deputy Chief Scientist, Natural England and Programme Advisory Group for Valuing Nature)
Nicola Beaumont (Plymouth Marine Laboratory and PI for the CoastWeb project funded through Valuing Nature)
Tim Acott (University of Greenwich and PI for Wetland Life project funded through Valuing Nature)
This was followed by group discussions, which covered two questions:
Demystifying Interdisciplinary Working and Decision Making – dos and don'ts but include 'how' tos.
Future challenges and how to tackle them through 'Valuing Nature'- with focus given to other approaches and not only research priorities
Some of the key outputs arising from the session included:

Broader need for interdisciplinary approaches in policy, governance, modelling, art and psychology
The above is dependent on disciplinary excellence, communication, respect and relationships + a wide range of expertise
More attention to be given to arts based research, as art can deepen complexity of research
Disciplinary equality is key for collobroation – it's about people.
Main challenge in evaluating nature and how we incorporate values to impact decision making frameworks. How do we move away from Cost Benefit analysis and think beyond GDP
Scientists tend to use jargon, so we need to move beyond academic thought processes. Attract open minded people.
                  The Valuing Nature programme stand was also well received and kept us busy