The British Ecological Society have launched a new journal, People and Nature: a journal of relational thinking, with Valuing Nature's Rosie Hails and Rob Fish among the lead editors. The journal is open access, and inherits the Society's long-standing interest in promoting conversations and experimentation across disciplinary boundaries, and publishing the very best of current thinking.
 https://www.britishecologicalsociety.org/new-journal-people-nature/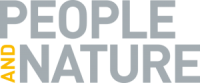 Speaking about the new Journal, Rob Fish said "We are interested in the submissions of papers that look to challenge and re-think prevailing wisdoms about the relationship between people and nature. I personally welcome contributions and interventions that inspire interdisciplinary scholars to assemble around new conceptual framings of these relationships, and develop new approaches to their empirical elaboration"
Professor Rosie Hails of the Centre for Ecology & Hydrology, and current Vice President of the BES added: "The British Ecological Society already publishes five well-respected journals in the field of ecology. With the launch of this new journal, authors will have the opportunity to disseminate their work more widely amongst our multidisciplinary community and beyond."
People and Nature is open for submissions in June and welcomes pre-submission enquiries. Please send these to Emilie Aimé, Managing Editor BES.