Economic valuation of ecosystem goods and services: a review for decision makers
This 12 page paper covers the main issues, questions and principles surrounding economic valuation and is designed as an overview for those new to economic valuation.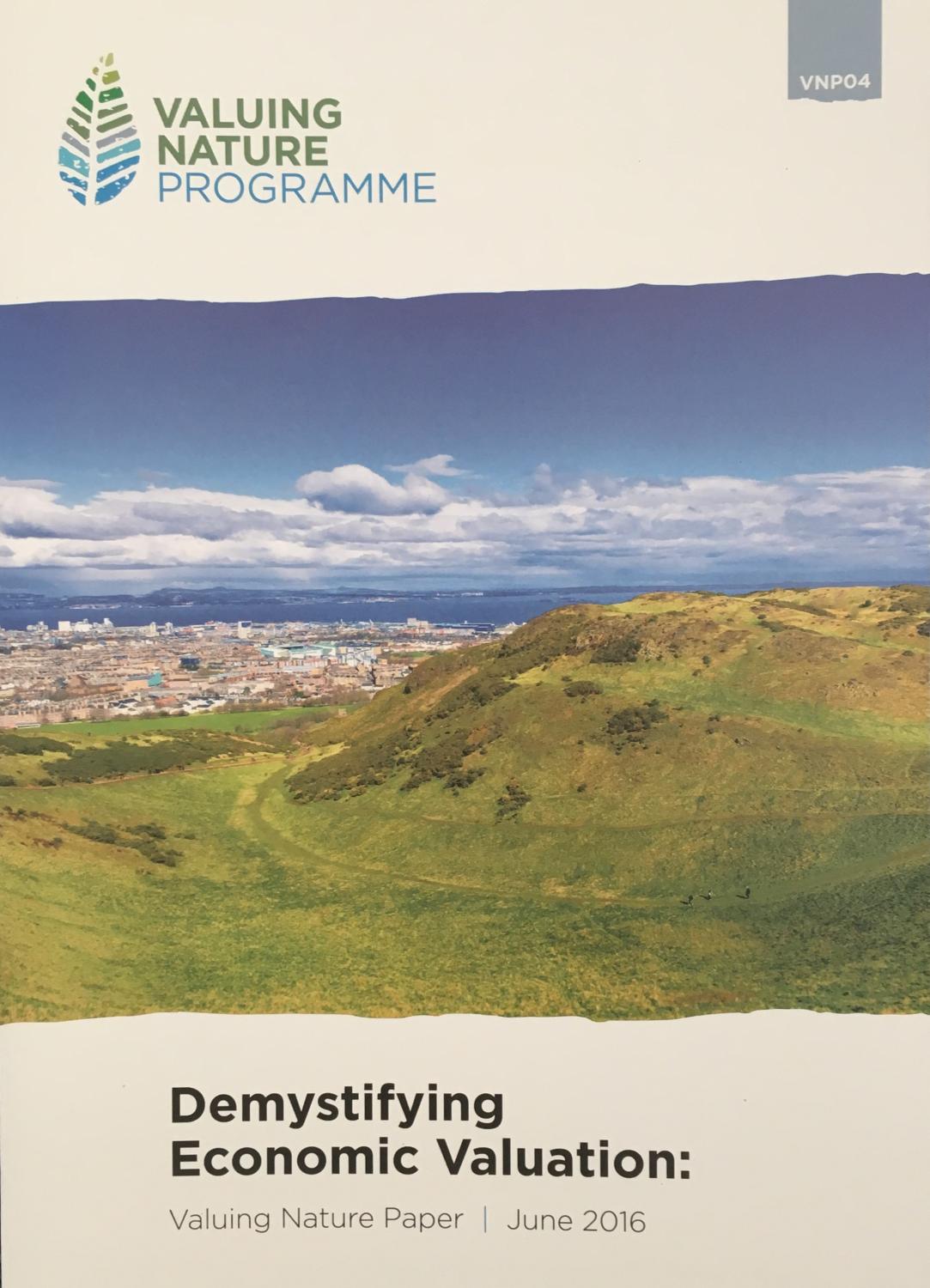 DOWNLOAD Demystifying Economic Valuation Paper
Bringing together input from 120 volunteers from the economic valuation community, this paper provides a summary of agreed principles to help communication with other Valuing Nature research disciplines and users of economic value evidence.  
The editors are Ece Ozdemiroglu and Rosie Hails from the Valuing Nature Programme Coordination Team.
Find out more about the process of developing the paper here
TOPICS
The paper covers the following topics:
Why economic valuation?
What is economic valuation?
How do we estimate economic value?
Whose values count?
How do we use economic values in decision making?
But economic values vary! And so they should!
How to communicate economic value evidence.
Background
This paper is the first of the Valuing Nature "Demystifying…." Series, and was funded as part of the Valuing Nature Programme.  The five year, £6.5m Valuing Nature Programme aims to improve understanding of the value of nature both in economic and non-economic terms, and improve the use of these valuations in decision making.  To do this, the Valuing Nature Programme funds interdisciplinary research, and the Valuing Nature Network will build links between researchers and people who make decisions that affect nature in business, policy-making and in practice.
The Valuing Nature Programme is funded by the Natural Environment Research Council, the Economic and Social Research Council, the Biotechnology and Biological Sciences Research Council, the Arts and Humanities Research Council and the Department for Environment, Food and Rural Affairs
If you found this paper useful please let us know! Email: info@valuing-nature.net.