A new report published by national land management charity, the Land Trust, shows just how much nature adds to people's health and sense of safety.
The report, undertaken by independent economic consultants, found that every pound invested in parks and nature reserves contributes £30 towards health and wellbeing, and £23 towards crime reduction and community safety.
The most popular reasons for spending time in parks was exercise, leisure and recreation, at 56%. Other reasons included walking the dog, enjoying wildlife and nature, relaxing, and letting off steam, all activities that boost people's physical and mental health. By reducing stress and anxiety, as well as by providing a venue for community activities, nature reserves also contribute to crime reduction and a feeling of safety.
Euan Hall, CEO of the Land Trust said "We have always known that well managed green spaces provide significant benefits for society, but the results of this study are really encouraging and they reinforce the importance of our work in sustainably managing our green spaces. Seeing the results quantified so starkly in this context is fantastic. This is a major step forward for us and reaffirms the opportunities we have for providing even more benefits to society."
Read more on the Land Trust's website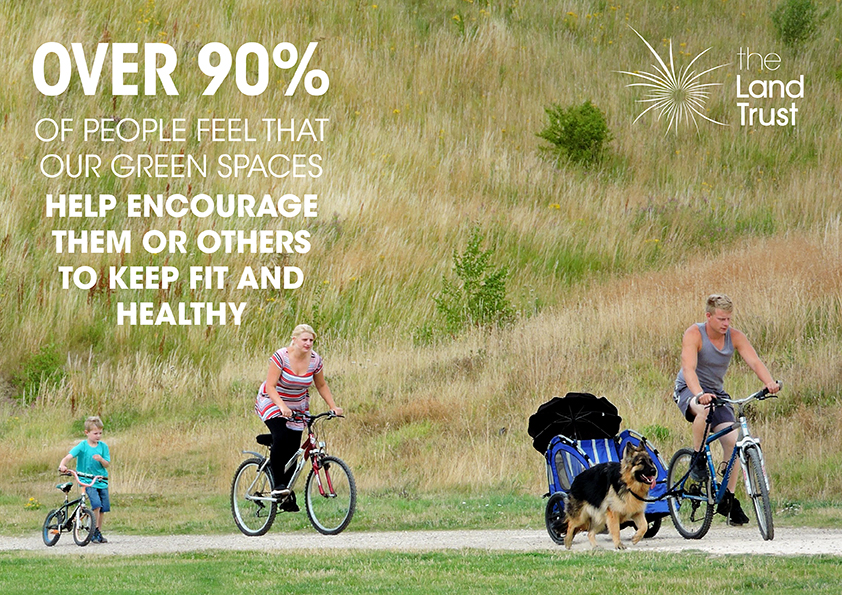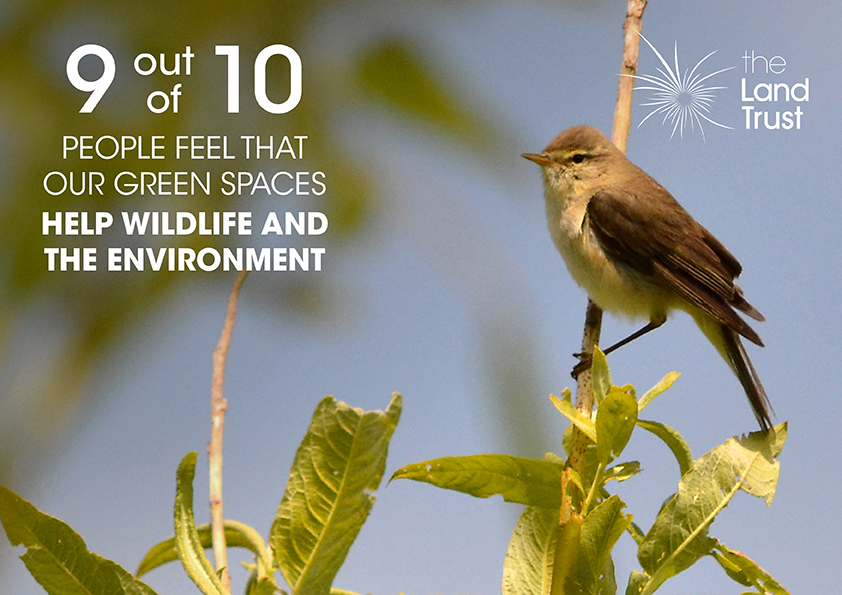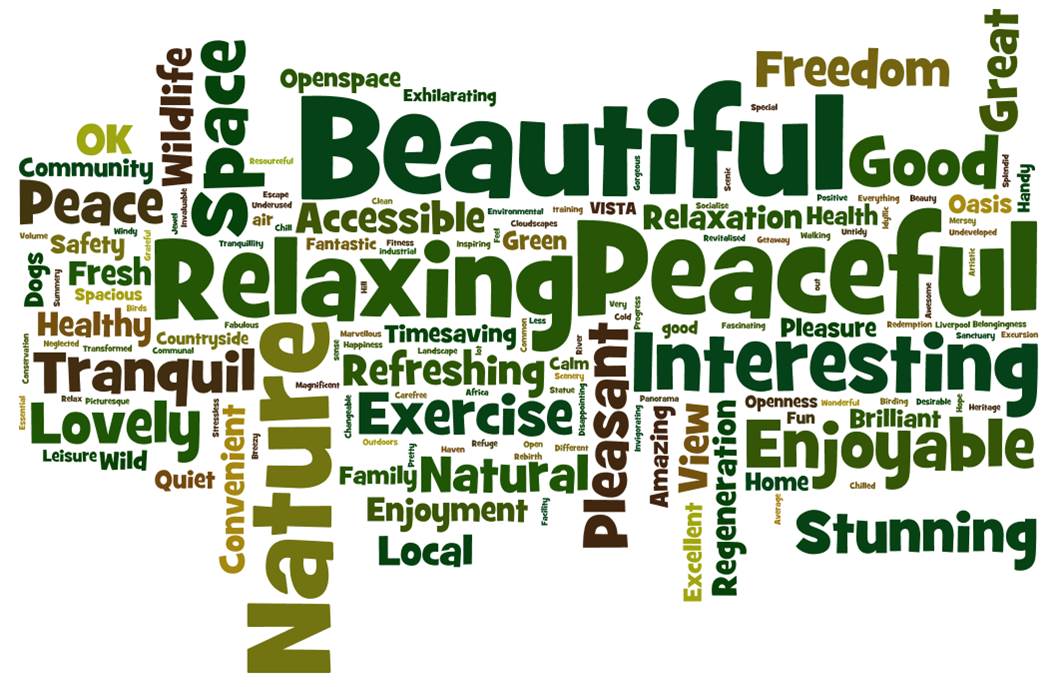 Word cloud - one-word descriptions of nature gathered for the report. Copyright: www.wordle.net