When I was accepted to the Valuing Nature Business Impact School, I predicted I would learn quite a lot from the presenters and leaders of the school. I did not anticipate I would actually learn quite a bit from the fellow cohort of PhD students and post-docs attending with me as well. The diversity of early career scientists that attended this year's School ranged in backgrounds from social, health and ecological sciences in the terrestrial, freshwater and marine environments. I particularly enjoyed removing myself from my marine ecology bubble for a few days and letting myself dabble in others' projects and interests. I found that when I did this, I was able to learn much more than if I had remained immersed (and sometimes drowning) in my own project! 
Besides mingling with researchers from a broad range of disciplines, we were able to soak up novel information from environmental economists who think outside of the research box that most of us function in. I realised with how hard we all work on our own projects, we rarely come up for air and consider where our results will go after we are done. For example – the folks at the School equipped us with tools to push our research into the hand of business people who might be able to make real changes with our results. We also were introduced to the concept of 'Natural Capital' and how to constantly keep that thought in the back of our minds as we move our research forward. 
This information will be useless to us unless we apply it to our research. I feel my project is particularly fitting for involvement from private business and government alike. We are testing novel ecological engineering designs on seawalls in Plymouth in order to support higher biodiversity along otherwise featureless seawalls. The idea is that we identify an appropriate design at an experimental level so that we can scale the design up to the size of an entire seawall or breakwater structure. The folks who create these seawalls should be made aware of the natural capital we can all gain from applying these designs along our coasts. I believe it is the researchers' job to push these designs into the hands of folks that make decisions on coastal construction, with a specific aim to communicate the natural value that these ecologically engineered seawalls can bring to the area. 
Ecological engineering designs on seawalls in Plymouth: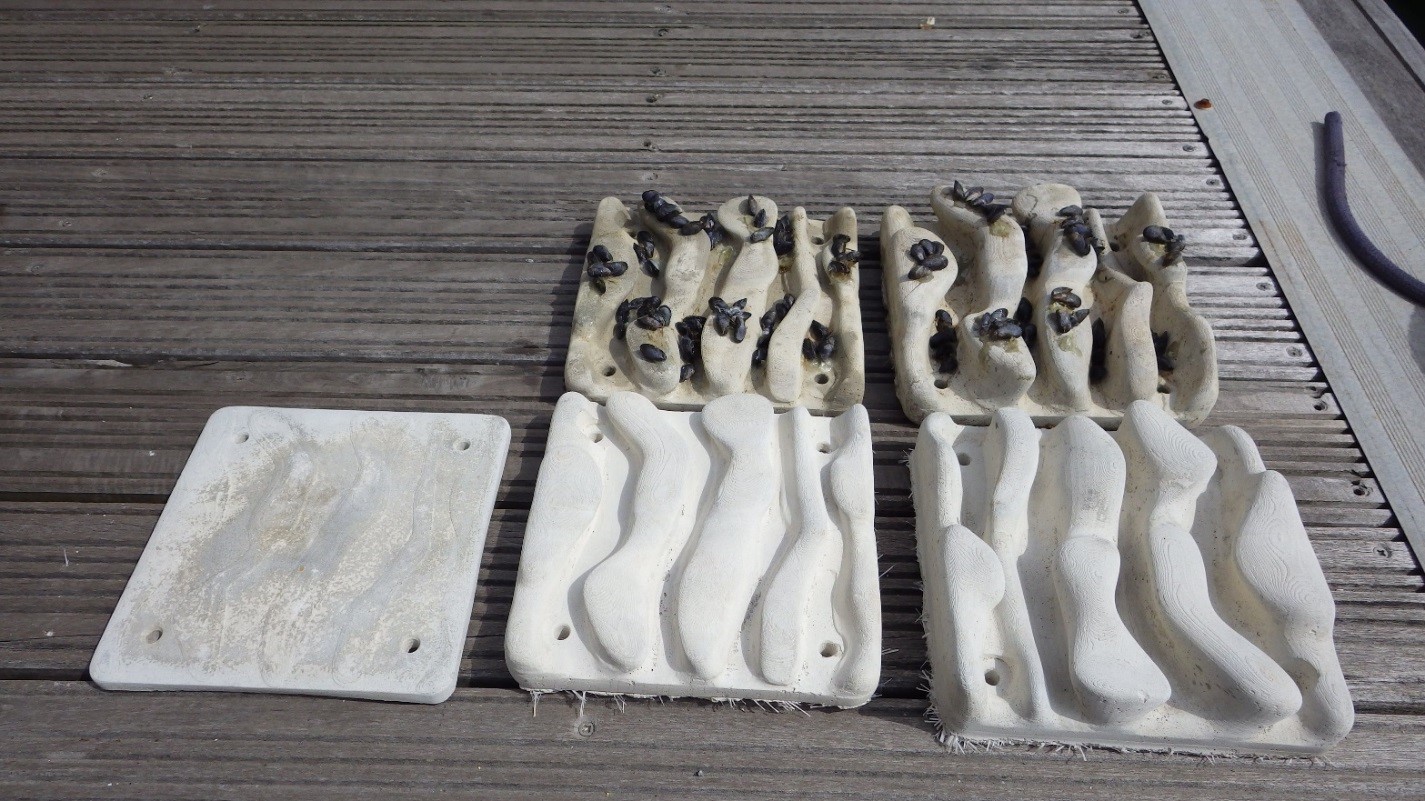 Figure 2. We are using eco-friendly concrete tiles of three different complexities to test which tiles support highest diversity compared to flat seawall. Photo credit: LB Firth.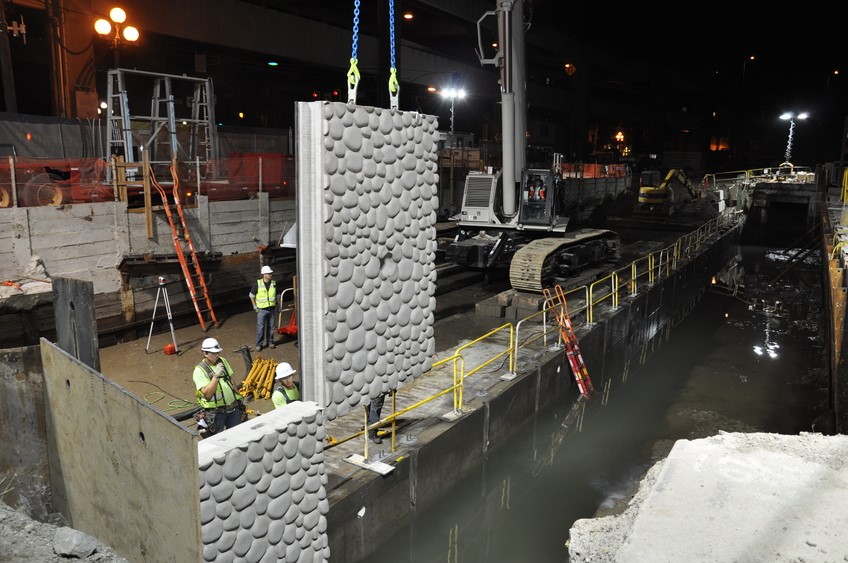 Figure 3. Along the seafront of Seattle, WA (USA), eco-friendly seawalls have been replacing old featureless seawalls. Intense ecological engineering design testing in Seattle has led to this scaling up of designs that enhances biodiversity. We find inspiration in Seattle's success in pushing scientific results into the hand of decision-makers for commercial application. Photo credit: waterfrontseattle.org. 
I have no doubt that attending the Valuing Nature Business Impact School has equipped me with the appropriate tools to move my research into the hand of folks that can make important business and policy decisions for ecologically engineered seawalls in UK. 
Thanks to the folks who lead and presented at the Valuing Nature Business Impact School. 
-Katie O'Shaughnessy, PhD student, School of Biological and Marine Sciences, Plymouth University